7th Global District Energy Climate Awards 2021
In cooperation with the International Energy Agency (IEA) and the IEA Technology Collaboration Programme on District Heating and Cooling,  the UN Environment Program, the representative organisations of the District Energy sector, Euroheat & Power and IDEA joined forces to celebrate success and collective attainment in the District Heating and Cooling sector.
The 7th Global District Energy Climate Awards Ceremony were held virtually in conjunction with the Asia Urban Energy Assembly on 11th November 2021.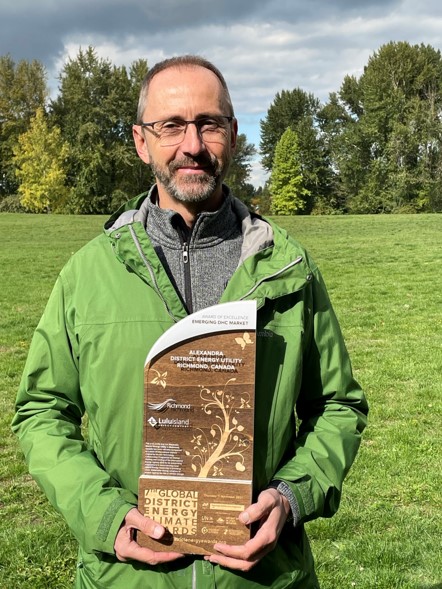 "The Alexandra District Energy Utility (ADEU) is a low carbon district energy system that utilizes ground-source technology to deliver heating, cooling, and domestic hot water pre-heat services to customers in Richmond, BC, Canada. The system has grown, since 2012, to provide energy to 12 buildings, connecting over 2,200 residential units and over 2.3 million square feet of floor space. It helps reduce greenhouse gas emissions and the community's reliance on fossil energy sources. It is adaptable to sustainable energy sources such as ground source, air source, sewer heat and solar. To date, ADEU has delivered more than 41,130 MWh of energy and avoided more than 6,800 tCO2e of GHG emissions. The fully completed system will reduce more than 1,200 tCO2e of GHG emissions annually."
Alen Postolka, Manager, District Energy, Lulu Island Energy Company Ltd.
DHC in Developing Countries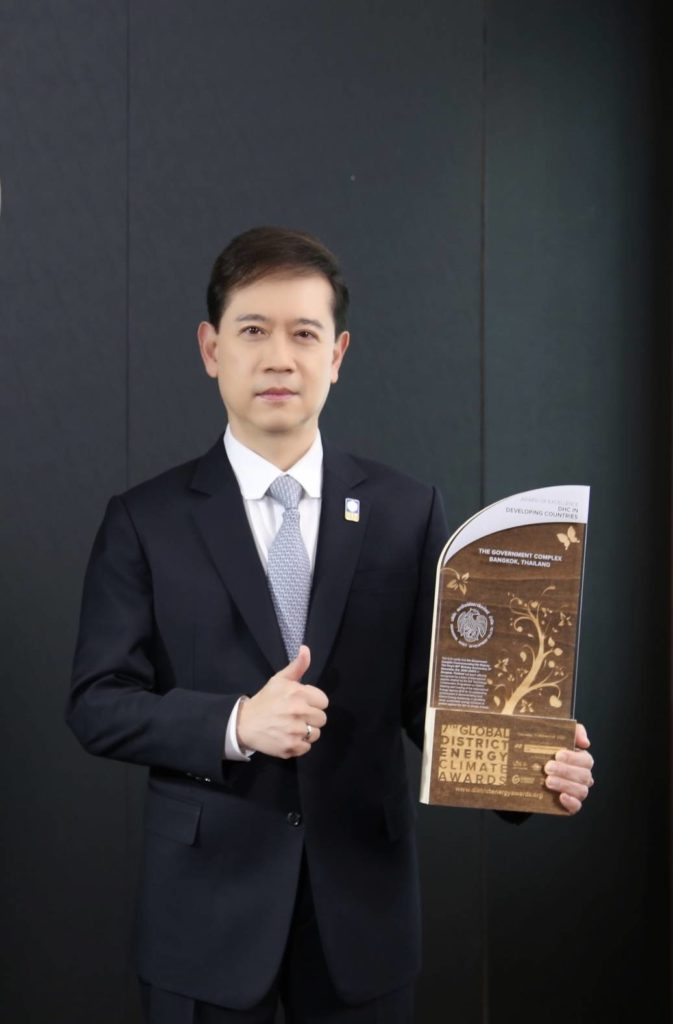 "The Government Complex Bangkok is confident that district energy is one of sustainable energy solutions. Our architectural, interior, and engineering concepts are to achieve energy saving buildings of over 1 million square meters, in order to harvest the potential of renewable energy that would otherwise go to waste, without compromising health and well-being of our 24,000 occupants.
We believe that this Award will be an inspiration for other real estate developers in Thailand to realize the importance and power of this sustainable energy solution for today and tomorrow."
Nalikatibhag Sangsnit, Ph.D, Managing Director, Government Complex Bangkok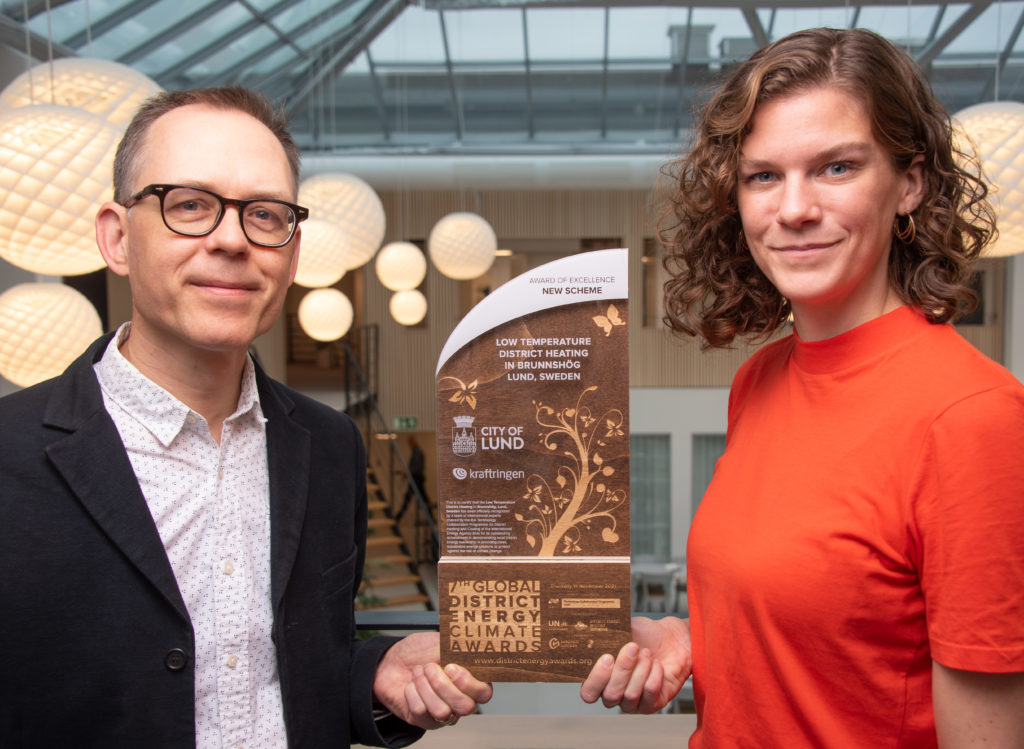 "In Lund, we have been using waste flows for heating for many years. With the research facilities MAX IV and ESS, and the new city district of Brunnshög being built around them, we integrated waste heat into the infrastructure as it is being built. The world's largest low temperature district heating grid already distributes the heat from MAX IV, which alone will be enough to supply all of Brunnshög when completed. The surplus heat is used within the regular district heating grid of Lund, making sure no heat goes to waste."
Sara Kralmark, Sustainability Strategist, Kraftringen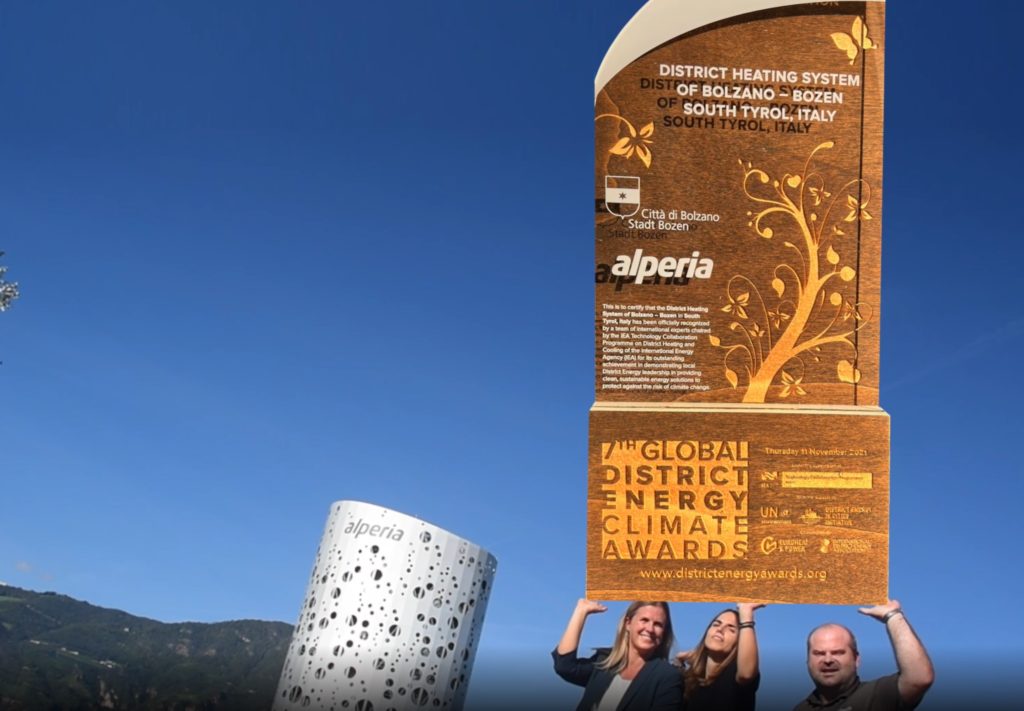 "Alperia is incredibly proud to be a winner of the 7th Global District Energy Climate Award. The district heating system of the city of Bolzano mainly uses excess heat from the municipal solid waste incinerator to provide heating and hot water. Thanks to district heating, the expansion of the distribution network and the increase in the use of waste heat by 137.5%, it has been possible to reduce CO2 emissions by 60%. For us, the Award is a stimulus to continue with our effort against climate change."
Günther Andergassen, CEO Alperia Ecoplus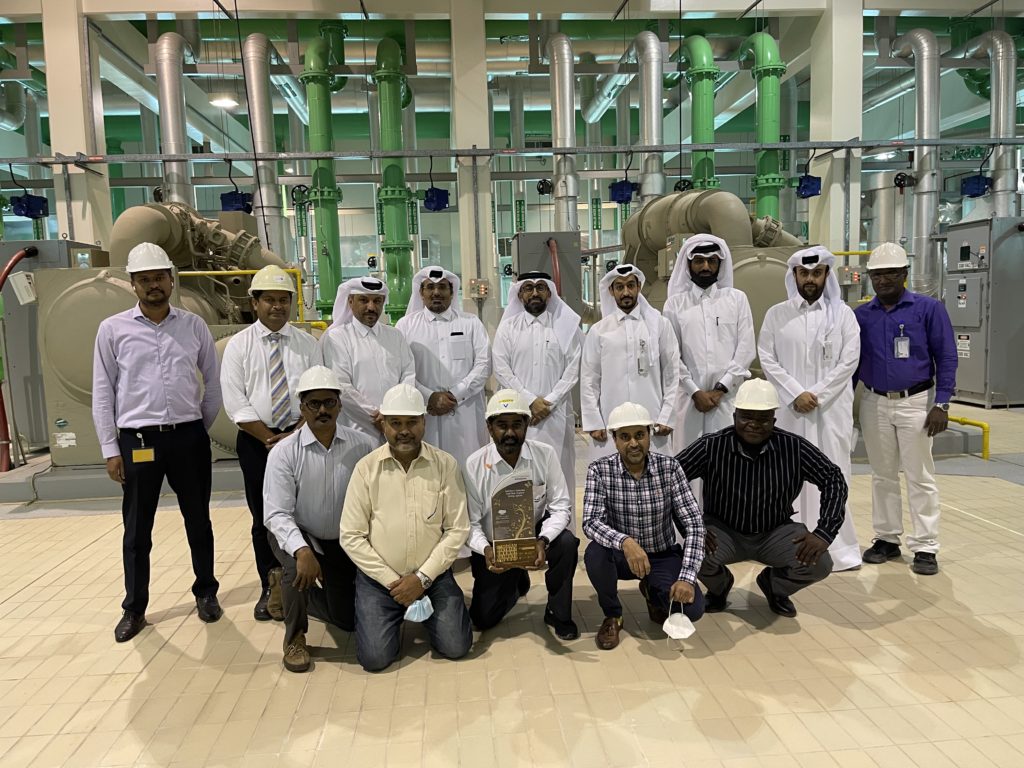 "We are conscious of our responsibilities towards the community to build sustainable operations, our goal is to contribute towards Qatar's National Vision 2030 and honoring the State's commitments to UNSDG goals. On the utilities front we are sparing no efforts to be industry leaders and groundbreakers in sustainable operations and have developed a program to eliminate the use of potable water in our District Cooling Plants while maintaining high efficiency."
Khalid Y. Al-Yacoub, Manager, District Cooling & Infrastructure, City Operations – Facilities & Infrastructure, Qatar Foundation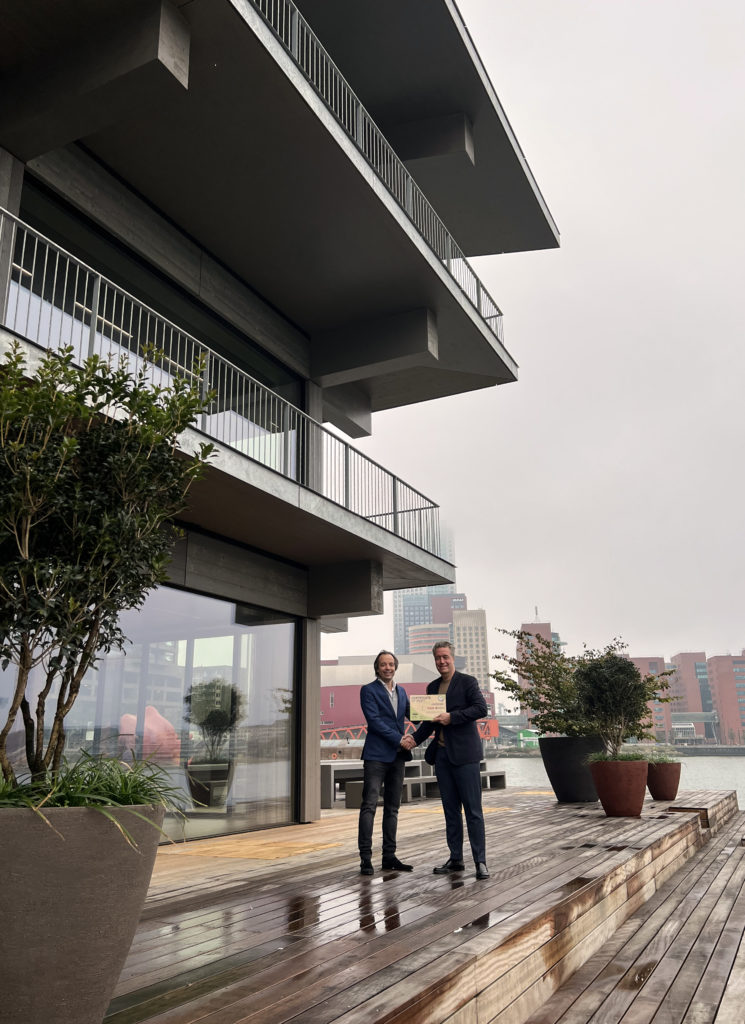 "The Floating Office as a timber structure is ready for a circular future. The Structure, made completely out of timber, shows that wood is a lightweight material that can go through multiple cycles of re-use: As a modular structure, it can be taken apart and rebuilt as a new structure and recycled into source material for cladding elements. At the same time, it's a carbon storage. The Floating office demonstrates the value of adaptation when dealing with changing water levels, but more importantly, it has been designed as a holistic system in which material use, energy consumption work as a balanced system. The office's foundation works as a heat exchange that uses the harbor water as a cooling and heat source and works with 870m2 of solar panels to be an energy-positive system. It is a holistic system in which the design results from pragmatic decisions packaged in an elegant design in which sustainable solutions are not gimmicks but rather just common sense."
Albert Takashi Richters, Associate Architect – Powerhouse Company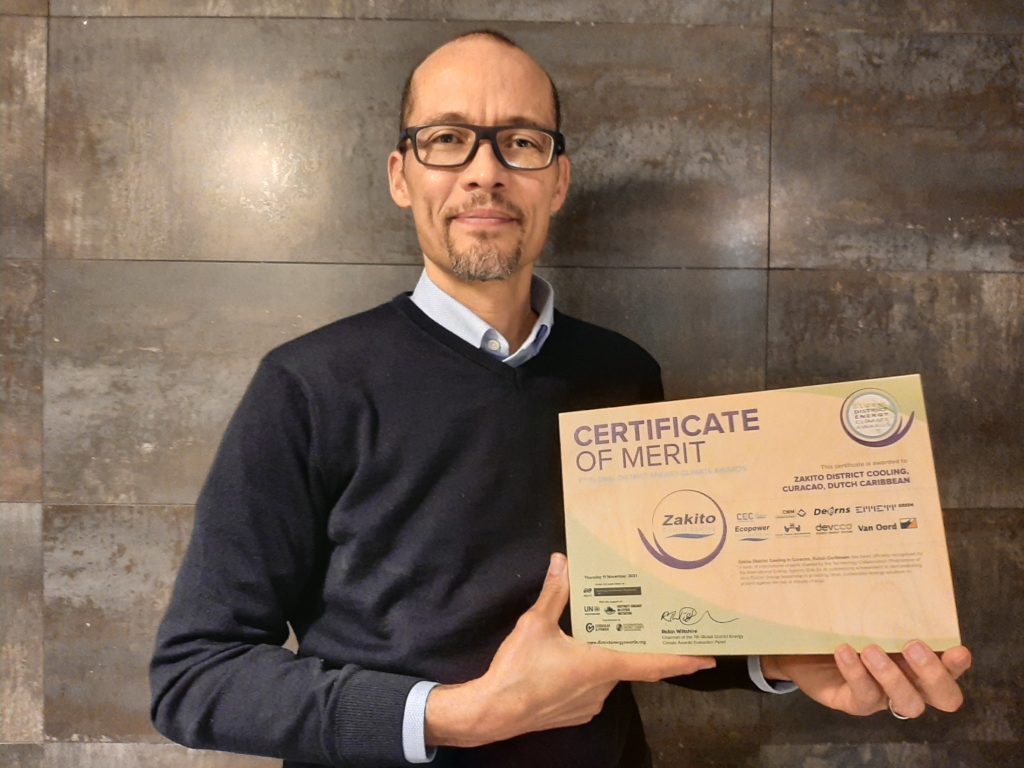 "The Zakito District Cooling project will be the result of a team effort. This Certificate of Merit is of great importance to all of us and is the best motivation possible. The energy for islands coming from cold deep seawater is underestimated. It is not only about sustainability and providing cost efficient cooling, the deep seawater system such as the future Zakito District Cooling project will generate as well positive impact on the economic development such as export earnings, jobs creation and in time provide a large quantity of local vegetables and seafood, creating green and more self-sufficient islands!"
Gilbert Gouverneur, Director, Zakito District Cooling
2021 Winner | Modernization The DH System of Bolzano in...
Read More