8th Global District Energy Climate Awards 2023
In cooperation with the International Energy Agency (IEA) and the IEA Technology Collaboration Programme on District Heating and Cooling, the UN Environment Program, the representative organisations of the District Energy sector, Euroheat & Power, IDEA and APUEA joined forces to celebrate success and collective attainment in the District Heating and Cooling sector.
The 8th Global District Energy Climate Awards Ceremony was held during the Euroheat & Power Summit on 14-15 November 2023 in Brussels, Belgium.
Modernisation and/or Expansion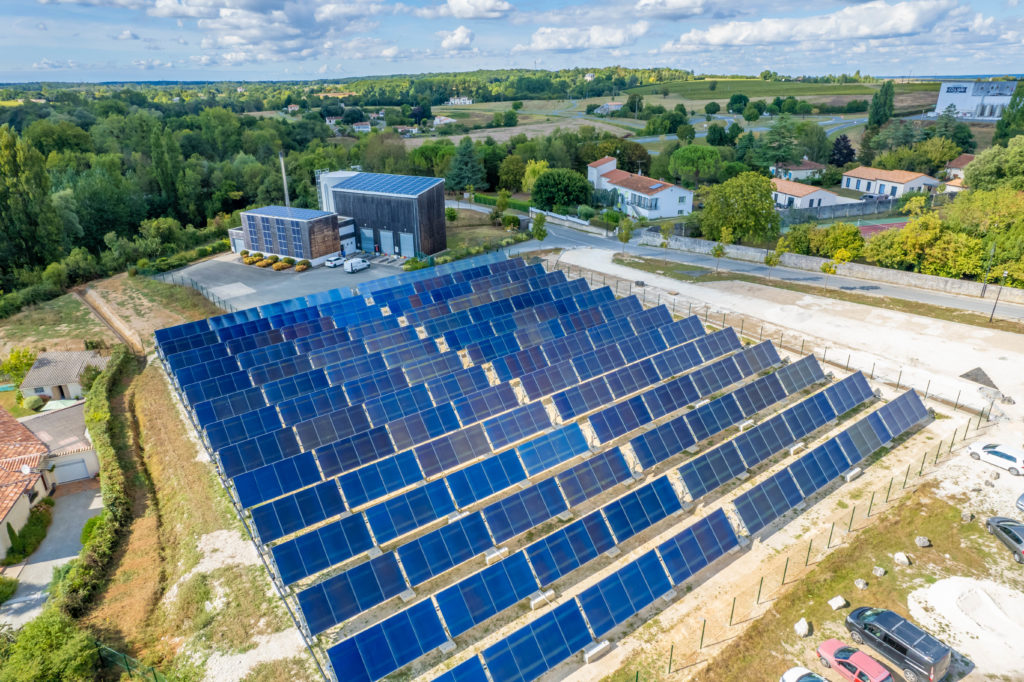 "Newheat is humbled to be a Global District Energy Climate Awards winner. Our team has worked hard to complete this innovative solar thermal project, through which the city of Pons in Charente Maritime (France) has been saving money since July 2021, and even more so during the current energy crisis. The renewable heat produced by flat plat collectors installed on trackers (a world first) replaces most of the natural gas used to supplement the existing biomass heating plant, particularly during the summer months. The heating network has now a share of around 90% renewable energy. Each year, it avoids the emission of more than 250 tonnes of CO2 by supplying heating and domestic hot water to the network."
Nicolas Graveline, Head of International Development, Newheat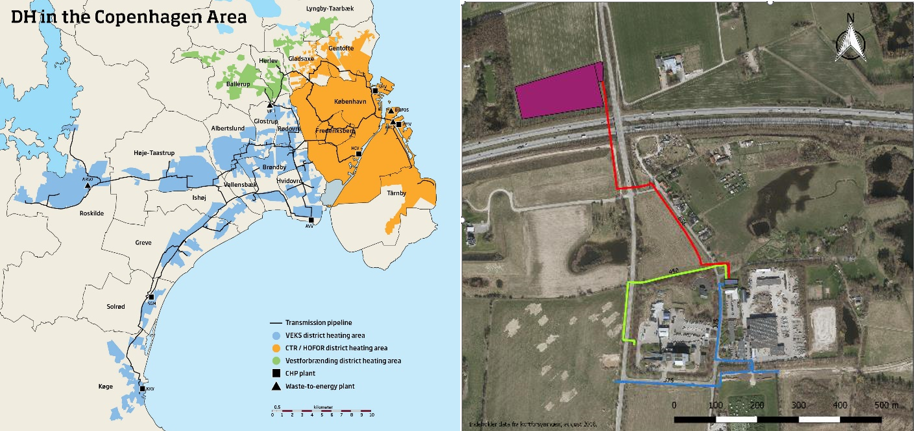 "Thank you very much for this great honour of being selected as the winner of 8th Global District Energy Climate Award 2023. VEKS and Høje Taastrup District Heating companies, are both humbled and excited that the international jury have shown us this honour. We hope the project may inspire other to build heat pit storages. Let us know if you need some advice! By projects like this we reduce our use of natural gas and other fossil fuels. In fact – a simple and effectful contribution to the green transition!"
Morten Stobbe, CEO VEKS
Emerging District Energy Market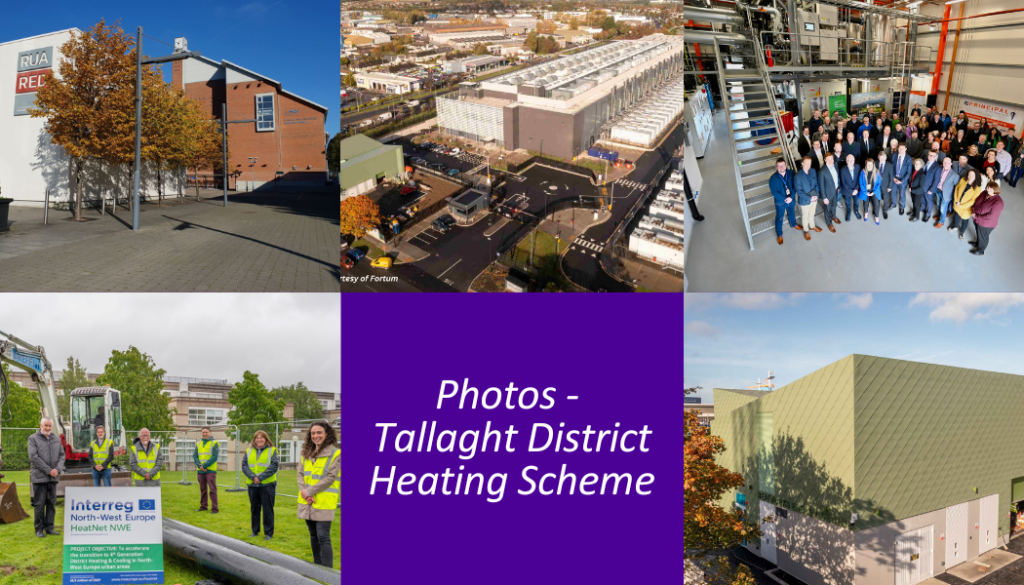 "Trading as HEATWORKS, Ireland's first publicly owned, not-for-profit energy company, is now providing low-carbon heat to public buildings in the area. The development of this innovative, low-carbon initiative has been led by South Dublin City Council with the assistance of its energy agency, City of Dublin Energy Management Agency, CODEMA. The Tallaght District Heating Network was partly funded by the European Union's Interreg NWE programme (HeatNet), Project Ireland 2040 Climate Action Fund, SEAI and through direct funding from SDCC. In the Government's Climate Action Plan 2023, the increased ambition is that Ireland will reach up to 0.8 TWh of district heating by 2025 and up to 2.7 TWh by 2030."
Admir Shala, District Heating Development Manager, Codema – Dublin's Energy Agency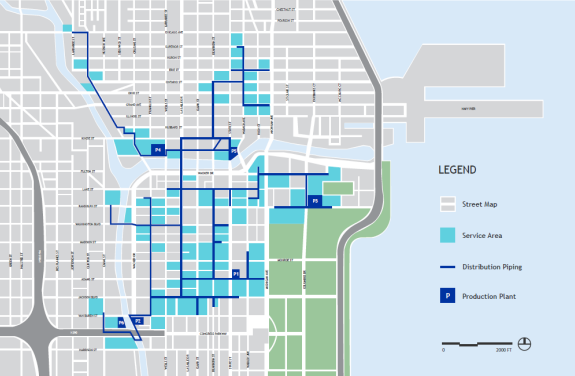 "CenTrio is deeply honoured to accept the 2023 Global Climate District Energy Award. As an organisation dedicated to sustainability and maintaining a 99.99% reliability record, we are grateful for the recognition of our system in downtown Chicago for operational excellence, and pioneering sustainable practices in what has become North America's largest carbon-zero district cooling system. From innovative river-water cooling to thermal ice storage or "Ice Battery", the district has evolved into a beacon of hope for a climate-resilient future. This unique system was designed to operate at night and melt during the day, reducing costs and carbon emissions and it also leverages the Chicago River for aqua-thermal heat rejection and employs proprietary technologies, saving 250M+ gallons of water annually, benefiting the community and establishing higher industry standards. Thank you again for recognising our efforts in the battle against climate change. Together, we can push the boundaries for sustainable energy and truly innovate to make a difference."
Meghan Riesterer, Chief Sustainability Officer | Sr Vice President ESG & Decarbonization, CenTrio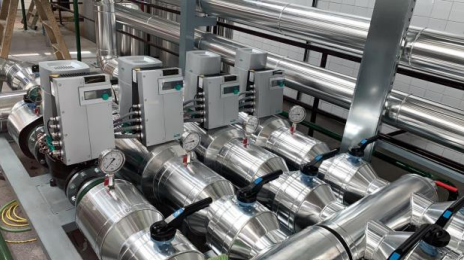 "ASIME is characterised by a strong R&D&I component in all its projects. We are proud to be awarded in the 8th Global Energy and Climate District for the project installed at the Severo Ochoa Hospital in Madrid that takes advantage of residual heat through a technological development based on booster heat pumps. Thanks to this project, in 2022 it has been possible to reduce annual energy consumption of this Hospital by 21% and CO2 emissions by 70%. We believe that this award should serve as an incentive to European administrations to adapt this type of measures to the majority of tertiary buildings in Europe, where the consumption of general services can represent up to 70% of the energy cost."
Jesús Marín, Business Development Director in Brussels, Grupo Empresarial Electromédico
VEKS (municipality owned heat transmission company) and HTF (consumer owned...
Read More